garment alterations
Did you know that there's a special term for garment alteration? It's called 'busheling' and it's the craft of altering clothes for an individual fit. Very few garments fit perfectly off the rack and a few well placed fitting adjustments elevate garments to a whole new level. If you're a lover of vintage pieces, this is skill definitely worth having.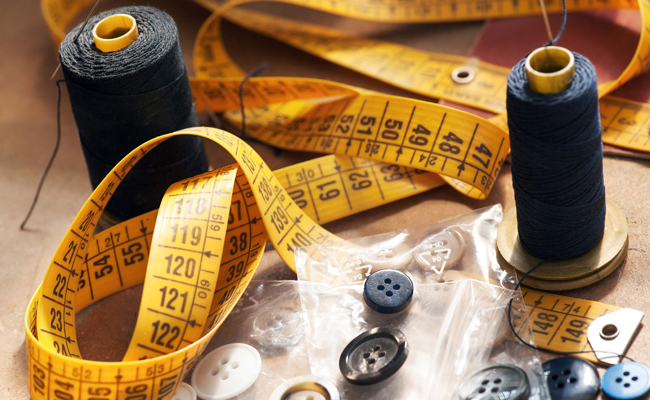 Skill Level: Beginner
This class assumes basic sewing knowledge: the ability to use a machine and to do some hand stitching.
Classes & Cost
Garment alteration is taught in conjunction with our Beginners or Intermediate Dressmaking Class.
course details
Busheling is the craft of altering clothes for individual fit. With the advent of standardised clothing sizes, altering clothes is a necessity for most people.
This course will concentrate on the most common alterations such as waist adjustments, and hem and sleeve length adjustments that are required to achieve a satisfactory fit.
Clothes to be altered include jackets, pants, skirts and shirts. Students are invited to bring garments they need to alter to class for practice.
The altering of clothes and fitting go hand in hand; the principles of fitting will also be dealt with in the course.
No prior sewing experience is required to undertake the course, although it is an advantage if complex garments are to be altered.
what You'll learn
Discuss the essentials of good garment fit.
Discuss the possibilities seams and other garment features offer in terms of alteration to adjust fit.
Discuss garments to be altered that students have brought to class.
Demonstration of the method to fit garments on body and mark changes needed for altering.
Perform alterations students will most commonly encounter.
Create sample alterations.
Course duration
38.5 hours
Course fee
Tuition Fee: $770