FABRIC WORKSHOP
Maybe it was love at first sight. The ah-mazing fabric that you absolutely had to have. So how did it come to this? Another meh garment that doesn't live up to your expectations. Most likely, it was a case of right fabric, wrong garment choice. In this workshop, you'll learn how to get it right every time.
Skill Level: All
Students will need basic sewing skills and be able to use a sewing machine to successfully complete this course
Classes & Cost
Two day course:
Sunday, 30 November, 2019
Monday, 1 December, 2019
9.30am-4pm
$360 (including materials for samples)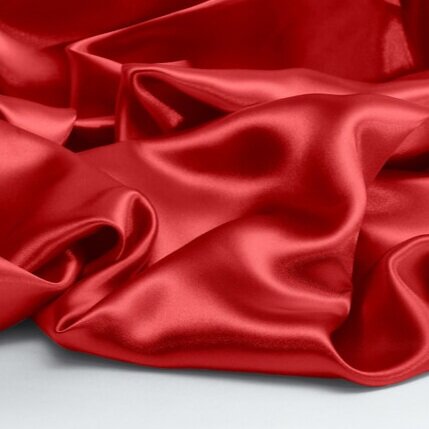 Enrolment
This class is open to everyone: home sewers, hobbyists and professionals. It's also available as part of the Professional Program or HSC Textiles Program.
1. How to create and use colour schemes for use in garment design
2. Characteristics, care and handling methods for the major fabric classifications:
Plant based natural fibres including cottons and linens

Animal based natural fibres including wools and silks

Reconstituted fibres including acetate, triacetate, viscose and rayons

Man-made fibres including polyesters and nylons

Other materials used in garment production including leathers, synthetic suedes, vinyls, fur and feathers.
3. Review of the right design choice for fabric drape and structural characteristics on the basis of fabric weave (woven and knits)
Plain weaves

Twill weaves

Pile weaves

Satin weaves

Speciality weaves including brocade, jacquard, cloque, lace and seersucker

Other fabric types such as felts, reversible fabrics, and technical fabrics
4. Indicators of fabric quality
Alignment of warp and weft grain, or wales and courses

Fibre and weave regularity

Dye penetration

Print placement

Evaluation of fibre characteristics

Washing, evaluating hand and burn testing

Weight and thread count

Professional terms and quality evaluation

Finishes used to improve fabric performance.
5. Sewing Techniques
Grain requirements: laying out, cutting and sewing (including handling bias grain)

Sewing tools

Pressing tools

Pre-shrinking

Use of interfacings, linings and battings

Basic seam finishes

Basic hem finishes

Basic edge finishes.
6. Using plaids, stripes, boarders and patterns:
Calculating meterage

Cutting and layout of pattern pieces

Matching principles.
7. Evaluation of methods used in the garment industry to test fabric and choose fabric.
8. Glossary of fabrics terms and references.
More Information
Please feel free to email or call us on 02 9449 1450 and we'd be happy to provide more information or tailor a program for you.