Bespoke tailoring classes
Bespoke tailored garments are custom-made to your exact requirements. The opposite of off-the-rack clothing, bespoke jackets and pants are made to fit you perfectly. In our tailoring classes, you can master the exquisite workmanship and fine sewing skills that were once passed down through generations of European tailors. We teach both menswear and womenswear and you'll learn skills including canvas interlining, pad stitching and welt pockets.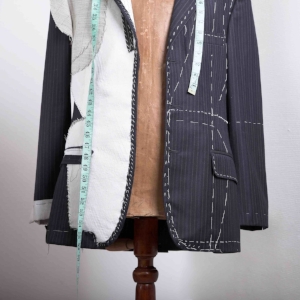 Tailored Jacket
Sew a classic jacket using hand worked canvas interlining, machine finished canvas or fused interlining techniques.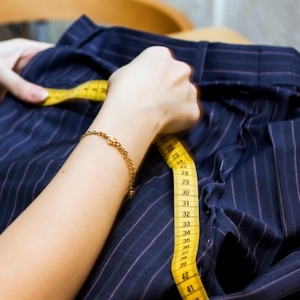 Tailored pants
Sew a classic interlined flat front or pleated pants with welt pockets, a faced fly and side seam pockets (mens or womens).
Our bespoke tailoring classes will teach you how to achieve a flawlessly fitted jacket or pair of trousers. We teach the skills and techniques that were once only passed down through generations of master European tailors.
Our classes are small enough to provide students with one-on-one teacher support and to stay true to the traditional bespoke tailoring techniques.