pattern making for childrenswear
Childrenswear is no longer a by-product of adult fashion. Elite fashion houses launch collections recreating the vibes of childhood with modern, fun and practical clothes. Design and sew for your own kids or learn the skills to specialise in this growing market.
Skill Level: All
This course suits all skill levels and no pattern making experience is assumed. However, students with no sewing experience should expect to take longer to complete their project.
Classes & Cost
11 weeks / 38.5 hours tuition / $825
11 weeks / 77 hours tuition / $1,595
Students may need more than one term to complete the course.
Class times are flexible: you can choose from weekday mornings, afternoons or evenings. Some Saturday classes are also available.
Mid-term enrolments are often possible. Please contact us and we'll do our best to fit you in.
For students enrolled in the professional program, longer classes or multiple courses, discounts may apply.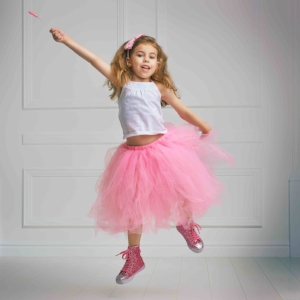 Enrolment
This class is open to everyone: home sewers, hobbyists and professionals. It's also available as part of the Professional Program or HSC Textiles Program.
pattern making for childrenswear Course Details
Our childrenswear design courses in Sydney cater to students who want to become experts in this emerging market or simply would like to make beautiful clothes for their own children. Childrenswear is not just a by-product of adult fashion anymore. Elite fashion houses launch collections with a special focus on fun, modernism and recreating the vibes of childhood. Students will approach childrenswear as a specific market and observe its design principles, themes, choice of prints and much more.
What You'll Learn
The course includes:
Pattern making a basic block for a skirt, bodice & pants for children in a range of sizes
Design variations including pleating, circle skirts, flaring, panel skirts, gathering and variations applied to childrenswear
Pattern making a basic bodice block
Bodice variations including necklines, gathering, pleating, and colour blocking for design variation
Pattern making for necklines, collars and sleeves
Sewing techniques for hems, necklines, applique and pattern matching
Fabrics and colour selection
Overlocker workshop to learn quick sewing techniques and master stretch sewing
Portfolio of completed garments with master blocks for different age groups
Regulatory requirements for the labelling and selling of childrenswear.
More Information
Please feel free to email or call us on 02 9449 1450 and we'd be happy to provide more information or tailor a program for you.
Feeling Social?
There's nothing we love more than to see our students work in progress or finished creations!